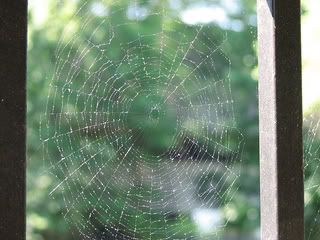 Everything I have ever trusted in is starting to take on a facade of gossamer and falsehood. I have never felt this trapped in my life. I want to know who I can trust my most well-kept secrets with but it seems anyone within my life is far from being trustworthy.

Cracks are everywhere in our lives, we tend to look at a tiny crack and think to ourselves this is nothing. It will most likely repair itself after some time. But when we take a look a little bit later we've found that the crack has become a massive gaping hole which is beyond fixing. This is the situation with most people.

My scenario is worlds different. I never saw a misplaced part of the puzzle. I never found anything that was alarming. It just suddenly rocketed on me that the only thing I could ever give my trust to had suddenly become a huge cave of lies and deceit. How come I never saw this coming? What have I done wrong? Did I worship this thing too much which is why the bewilderment at its betrayal is beyond description? What will I do now that it has destroyed anything I have ever believed in?

I am a confused creature more so now that at any other point in my life. I used to be gregarious, dynamic and my zest for adventure was immeasurable. I felt that my productivity and thirst for anything novel could not be bound by any external stimulus. Now I am just a bag of discord and anxiety. There is now a lack of certainty that was not in the least bit evident a few months ago. The nymph that was once nimbling from one escapade to another is now a shivering sprite that wants to just forget about the despair she is now in....

Talk to me...